Download:
Back to the Future: The History of the Future of Biometrics
Prof. James L. Wayman
San Jose State University, USA
This year marks the 50th anniversary of the publication of M. Trauring, "Automatic Comparison of Finger-Ridge Patterns", Nature 197, (4871):938-940, 1963. It could be argued that this is the first publication in the field of fully automated personal recognition and hence, that this year marks the 50th birthday of our field. In an internal report prepared for his employer, Hughes Research Laboratories, Trauring stated, "Systems for the automatic verification of personal identity which are based on automatic comparison of finger ridge patterns appear to be a promising product possibility...(with) a large, diverse market in non-military, as well as military applications..." Over the intervening years, various predictions have been made regarding the progress and potential for automated personal recognition, which we now call "biometrics".
In this talk, we will look at the fascinating history of the future of biometrics from 1963 to present with the goal of making our own predictions about how future generations will view the future of our field.
PARTNERS AND SPONSORS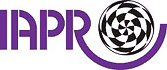 Technical Committee on Biometrics (TC4)


European Association for Signal Processing