Download:
Palm vein recognition
Dr. Takashi Shinzaki
Research Center for Image Processing and Biometrics Technologies
Fujitsu Laboratories Ltd., Japan
This lecture will be mainly based on the vein authentication technology and the applications. Next, the application case of the mobile terminals which have biometric authentication function will be discussed. The technology conditions to achieve an easy-to-use biometrics system based on my experience of some product developments will be also explained. Following is a list of the items which will be covered in the lecture:

1. Introduction of vein authentication technology.
2. Current applications of vein pattern recognition to ATM, physical access control and PC login.
3. Application case of biometric authentication to laptop PCs and cellular phones.
4. Biometrics technology conditions to achieve easy-to-use biometric systems.

PARTNERS AND SPONSORS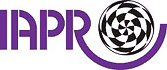 Technical Committee on Biometrics (TC4)


European Association for Signal Processing