Download:
Human-centered Computing: Challenges and Perspectives
Prof. Nicu Sebe
University of Trento, Italy
Human Centered Computing (HCC) is an emerging field that aims at bridging the existing gaps between the various disciplines involved with the design and implementation of computing systems that support people's activities. HCC aims at tightly integrating human sciences (e.g. social and cognitive) and computer science (e.g. human-computer interaction (HCI), signal processing, machine learning, and computer vision) for the design of computing systems with a human focus from beginning to end. The presentation will address the existing challenges in HCC and will focus on real-time and robust solutions for eye detection and tracking, head pose estimation and their applications to gaze estimation, attention detection and personality.
PARTNERS AND SPONSORS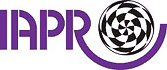 Technical Committee on Biometrics (TC4)


European Association for Signal Processing