Download:
Spoof and Liveness Detection
Dr. Robert K. Rowe
Lumidigm, Inc., Albuquerque, New Mexico, USA
Security requirements for a biometric system go beyond just determining that the biometric features of the person being measured are sufficiently similar to a corresponding set of features in a biometric database. As with any security system, all other components of the system such as databases, communication pathways, etc, need be assessed and protected against vulnerabilities and attempts to defeat the system as appropriate. In this context, it is an important security concern to ensure that the sample that from which the biometric features are generated is authentic. Strong and reliable checks should be performed to ensure that the sample is not made from some type of synthetic material rather than a genuine person ("spoof detection"). As well, the system should ensure that the sample is a part of a living person and not an amputated appendage or a portion of a dead body ("liveness detection").
This talk will provide an overview of spoof and liveness detection across several different biometric modalities. After the overview, the focus of the remainder of the talk will be on spoof and liveness detection in the case of multispectral fingerprint sensors. Demonstration sensors and a variety of spoof materials will be available and shown.
PARTNERS AND SPONSORS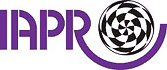 Technical Committee on Biometrics (TC4)


European Association for Signal Processing