Download:
Multiple Classifier Systems and Biometric Recognition
Prof. Fabio Roli
Dept. of Electrical and Electronics Eng., University of Cagliari, Italy
In the field of pattern recognition, fusion of multiple classifiers is currently used for solving difficult recognition tasks and designing high performance systems. From a theoretical viewpoint, fusion of multiple classifiers allows overcoming the well-known limitations of classical approach to design a pattern recognition system that focuses on the search of the best individual classifier. From the viewpoint of biometric applications, the use of multiple classifier systems fits well with the requirements of modern multi-modal, multi-sensor, multi-algorithm biometric recognition systems. This lecture will illustrate the basic concepts and motivations of multiple classifier systems, and will present the main methods and algorithms that can be used for designing a multiple classifier system in the context of biometric recognition.
PARTNERS AND SPONSORS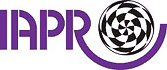 Technical Committee on Biometrics (TC4)


European Association for Signal Processing