Download:
Touch Gesture Biometrics
Dr. Nalini Ratha
IBM Thomas J. Watson Research Center, USA
As more and more civil applications require reliable and accurate citizen identification, law makers rely on biometrics as a useful tool in building identification card projects. In this talk, we briefly review the existing methods used in large-scale biometrics identification applications. We also present a review of algorithms used in fingerprint identification in particular. Contrary to the common belief that fingerprint identification is a solved problem, we will show that there are several research issues in building a large scale identification system. The impact of the biometrics system errors on the workload and efficacy of the overall system will be demonstrated. The challenges for large-scale biometrics identification are significant both in terms of improving accuracy and response time. The performance of the identification algorithms need to be significantly improved to successfully handle millions of persons in the biometrics database matching thousands of transactions per day. Current large scale biometrics identification techniques will require a fresh approach in designing systems that can handle very large populations. We will conclude that only then biometrics will be able to successfully help in citizen card issuance.
PARTNERS AND SPONSORS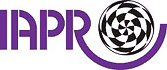 Technical Committee on Biometrics (TC4)


European Association for Signal Processing