Download:
Dr. Fred Preston
UK Director Identification Management and Security Solutions
Motorola Ltd
After completing his PhD in solid State Physics, Fred Preston joined the Home Office in 1975 to start a wide ranging career developing and implementing leading edge technology for law enforcement. His responsibilities covered such diverse areas as drugs and explosive detection, buried body detection, protective materials, imaging, digital processing, photographic and video image enhancement and restoration, and research and development of automatic pattern matching techniques for human identification. In the early 1990s he spent four years working with the FBI developing and implementing the United States Federal fingerprint system, IAFIS. After returning to the UK he served in the Home Office as Director for Identification in the Police Information Technology Organisation where he was responsible for the direction, management and provision of automated identification capabilities for law enforcement stakeholders in the UK. In that role he was a keen advocate for international standards for the exchange of information for law enforcement and was elected chair of the Interpol AFIS Experts Group.
In June 2006 he joined Motorola as UK Director for Identification Management and Security Solutions. His responsibilities cover analysis and development of solutions to national and international biometric and idenitification management requirements, consultancy, direction and development of biometric research initaitives, and strategic advice and input to international standards development.
PARTNERS AND SPONSORS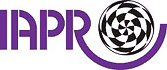 Technical Committee on Biometrics (TC4)


European Association for Signal Processing