Download:
Practical Aspects of Using Biometrics for Identity Assurance: Can Good Security and a Good User Experience Co-exist?
Dr. Fred Preston
Motorola Biometrics UK
The use of biometrics is regarded by some as the answer to all security problems, but there is certainly no silver bullet. The growing use of biometrics in identity assurance applications has resulted in a rapid increase in the number of biometric samples that are being acquired and retained. Because of the ever-increasing workloads systems need to be easy to use especially for people not familiar with providing biometric samples. This presentation sets the use of biometrics in real life contexts and considers the challenges faced particularly in enrolment and verification, both with regard to acquiring high-quality biometric samples and in the challenges of unsupervised use in multi-lingual environments.
PARTNERS AND SPONSORS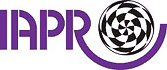 Technical Committee on Biometrics (TC4)


European Association for Signal Processing