Download:
Continuous Authentication in the Mobile World
Prof. Vishal Patel
Johns Hopkins University, USA
Recent developments in sensing and communication technologies have led to an explosion in the use of mobile devices such as smartphones and tablets. With the increase in use of mobile devices, one has to constantly worry about the security and privacy, as the loss of a mobile device would compromise personal information of the user. To deal with this problem, active authentication (also known as continuous authentication) systems have been proposed in which users are continuously monitored after the initial access to the mobile device. This lecture will provide an overview of different continuous authentication methods on mobile devices. We will discuss merits and drawbacks of available approaches and identify promising avenues of research in this rapidly evolving field.
PARTNERS AND SPONSORS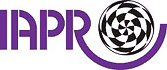 Technical Committee on Biometrics (TC4)


European Association for Signal Processing