Download:
Prof. Alice O'Toole
Alice J. O'Toole received a B.A. in Psychology (1983) from The Catholic University of America, Washington, DC, and a M.S. (1985) and Ph.D. (1988) in Experimental Psychology from Brown University, Providence, RI. She spent the following year and a half as a Postdoctoral Fellow at the Université de Bourgogne, Dijon, France, supported by the French Embassy to the United States, and at the Ecole Nationale Superieure des Télécommunications, Paris, France.
Since 1989, she has been a professor at The University of Texas at Dallas in the School of Behavioral and Brain Sciences.
In 1994, she was awarded a Fellowship from the Alexander von Humboldt Foundation for a sabbatical year at the Max Planck Institute for Biological Cybernetics, in Tübingen, Germany.
Her research interests include human perception, memory, and cognition, with an emphasis on computational modeling of high level vision. Current projects include the study of human processing of face biometrics, the comparison of human and algorithm performance at face recognition and the computational modeling of data from functional neuroimaging experiments. She also uses psychophysical methods to study the adaptability of the shape and reflectance components that govern human face recognition. Over the years, her work has received funding from a number of sources, including The National Institutes of Health, The National Institute of Standards and Technology, DARPA and the TSWG.
PARTNERS AND SPONSORS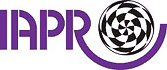 Technical Committee on Biometrics (TC4)


European Association for Signal Processing