Download:
The use of biometric information in forensic practice
Dr Didier Meuwly
Netherland Forensics Institute - Netherlands
The lecture will begin with a short presentation of the Netherlands Forensic Institute, its tasks, its organization, its requesters and the role of forensic biometrics within the Institute. Then it will concentrate on the different applications of biometric technology (feature extraction and feature comparison) in forensic science. Biometric technology can be used to reach a decision like in the verification of identity in a forensic context, to make the selection a short list of candidates for forensic investigative purpose or to provide the description of the strength of evidence to a courtroom in the forensic evaluation of forensic biometric traces. A simple example using the body length modality will be used to explain the different uses that can be made from the biometric information in the forensic context. Finally the relevance and the potential forensic use of the different biometric modalities will be discussed. The second part of the lecture will present examples of uses of biometric technology within an operational forensic laboratory for face recognition (human-based approach), for fingermark evaluation (automatic approach) and for the combination of different biometric modalities. It will also focus on the validation of human-based and automatic biometric methods developed and used for operational purpose.
PARTNERS AND SPONSORS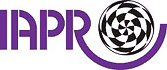 Technical Committee on Biometrics (TC4)


European Association for Signal Processing