Download:
Prof. John Mason
Dr Mason completed his MSc and PhD degrees at the University of Surrey in 1973 in the areas of control and digital signal processing, before joining the Department of Electrical and Electronic Engineering at the University of Wales Swansea.

In 1983, after spending a year as a Senior Research Engineer at the Hewlett Packard Laboratories in South Queensferry, Scotland, he formed the Speech Research Group at Swansea, In 1994 Dr Mason spent spent some time as a Visiting Fellow at the ANU Canberra, Australia, working on an industrially sponsored multi-modal biometrics project. He has participated in various European projects of particular relevance being the Framework
6 Network of Excellence known as Biosecure.
PARTNERS AND SPONSORS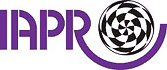 Technical Committee on Biometrics (TC4)


European Association for Signal Processing