Download:
Multimedia Forensics
Prof. Chang-Tsun Li
University of Warwick, UK
Similar to people identification through human fingerprint analysis, multimedia forensics through device fingerprint analysis has attracted great attention among scientists, practitioners and law enforcement agencies around the world in the past decade. Device information, such as model and serial number, stored in the EXIF are useful for identifying the devices responsible for the creation of the images in question. However, stored separately from the content, the metadata in the EXIF can be removed and manipulated at ease. Device fingerprints deposited in the content by the device provide a more reliable alternative to aid forensic investigations. The hardware or software of each stage in the digital image acquisition process leaves artifects in the content that can be used as device fingerprints to identify the source devices. This talk will start with a brief introduction to various types of device fingerprints, their applications and limitations. A more focused presentation on the application of sensor pattern noise, as a form of device fingerprint, to source camera identification, content-integrity verification and source-oriented image clustering will then be delivered.
PARTNERS AND SPONSORS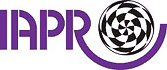 Technical Committee on Biometrics (TC4)


European Association for Signal Processing