Download:
Prof. Josef Kittler
Josef Kittler has been a Research Assistant in the Engineering Department of Cambridge University (1973--75), SERC Research Fellow at the University of Southampton (1975-77), Royal Society European Research Fellow, Ecole Nationale Superieure des Telecommuninations, Paris (1977--78), IBM Research Fellow, Balliol College, Oxford (1978--80), Principal Research Associate, SERC Rutherford Appleton Laboratory (1980--84) and Principal Scientific Officer, SERC Rutherford Appleton Laboratory (1985). He also worked as the SERC Coordinator for Pattern Analysis (1982), and was Rutherford Research Fellow in Oxford University, Dept. Engineering Science (1985).
He joined the Department of Electrical Engineering of Surrey University in 1986 as a Reader in Information Technology, and became Professor of Machine Intelligence in 1991. He is the Course Organiser for the MSc Course in Signal Processing and Machine Intelligence. He teaches Machine Intelligence, and Pattern Recognition.
He has worked on various theoretical aspects of Pattern Recognition and Machine Vision. He gained experience in many applications including Automatic Inspection, Remote Sensing, Robotics, Speech recognition, Character Recognition and Document Processing. His current research interests include Pattern Recognition, Neural Networks, Image Processing and Computer Vision.
He has co-authored a book with the title 'Pattern Recognition: a statistical approach' published by Prentice-Hall. He has published more than 200 papers. He is a member of the Editorial Boards of IEEE Transactions on Pattern Analysis and Machine Intelligence, Pattern Recognition Journal, Image and Vision Computing, Pattern Recognition Letters, Pattern Recognition and Artificial Intelligence.
He served on the Committee of the British Machine Vision Association (formerly known as the Brittish Pattern Recognition Association) since it was founded in 1976. He held the post of the BPRA Secretary for four years. Since 1982 he has served on the Governing Board of the International Association for Pattern Recognition (IAPR) as one of the two British representatives. He has served as President of the IAPR.
PARTNERS AND SPONSORS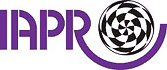 Technical Committee on Biometrics (TC4)


European Association for Signal Processing