Download:
3D-Aided Face Recognition: A Perspective on Promises and Challenges
Prof. Ioannis A. Kakadiaris
University of Houston
In this talk, I will present our biometrics research including 3D face recognition (3DFR), 3DFR for partial data, 3D-aided 2D Face Recognition, and profile-based face recognition. In this presentation, I will highlight the main element of our approach, which is an Annotated Face Model (AFM) to describe the facial data. The AFM is fitted to the data using a subdivision-based deformable model framework. The deformed model captures the details of an individual's face and represents this 3D geometry information in an efficient 2D structure by utilizing the model's UV parameterization. Our 3D-3D face recognition software ranked first in the 3D-shape section of the 2007 Face Recognition Vendor Test (FRVT) organized by NIST, while our 3D-2D method outperforms the state of the art 2D face recognition methods. The presentation will highlight important, outstanding issues, which need consideration.
PARTNERS AND SPONSORS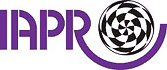 Technical Committee on Biometrics (TC4)


European Association for Signal Processing