Download:
Biometrics – Data Protection and related Security Aspects
Prof. Mark Gasson
School of Systems Engineering, University of Reading, UK

After introducing the data protection principles relevant for member countries of the European Union, data protection and related security aspects of biometric methods are presented and discussed. This analysis will cover various biometrics used today, spanning consumer oriented solutions as well as professional biometric systems. The second part of the lecture will focus on solutions for data protection compliant implementation of biometrics. This part will mainly base on the suggestions of the Art. 29 Data Protection Working Party and cover as well technical as organisational measures. In addition new technical approaches such as encapsulated biometrics and cryptographic template protection methods will be discussed.
PARTNERS AND SPONSORS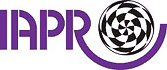 Technical Committee on Biometrics (TC4)


European Association for Signal Processing