Download:
Iris Recognition
Prof. Julian Fierrez
Universidad Autonoma de Madrid, Spain
In this lecture we will introduce iris recognition technology. We will start with a short historical note on the main past developments in iris biometrics, and various examples of large-scale successful applications of iris biometrics, such as the Aadhaar project in India and iris recognition in smartphones. We will then outline and describe the main technological blocks in iris recognition, from image sensing to image processing and recognition. We will finish with a summary of the key benchmarks in iris biometrics and current hot topics in iris recognition research, including the iris projects and evaluations by NIST, and recent developments in periocular biometrics. We hope that this last part of the lecture will help young researchers in defining significant research lines for the future.
PARTNERS AND SPONSORS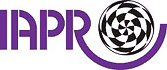 Technical Committee on Biometrics (TC4)


European Association for Signal Processing