Download:
Sparse Representations, Dictionaries and Domain Adaptation Methods for Image and Video-based Face Recognition
Prof. Rama Chellappa
Univeristy of Maryland - USA

Feature extraction or representation of patterns and adaptation of classifiers designed using training data to be effective on testing data are two fundamental problems in image and video-based face recognition. In this talk, I will discuss new solutions to these problems based on theories of sparse representations, dictionary learning and domain adaptation with applications in image and video-based face recognition. Specifically, I will discuss methods for representing images and videos using linear and non-linear dictionaries. I will then discuss methods for adapting the dictionaries for addressing shifts in data distributions due to changes in pose, illuminations, spatio-temporal sampling and blur with applications to recognition of faces.
PARTNERS AND SPONSORS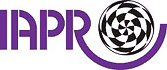 Technical Committee on Biometrics (TC4)


European Association for Signal Processing