Download:
Biometric Technologies : an Industrial Perspective
Vincent Bouatou
Sagem Morpho
France
vincent.bouatou@morpho.com
Identifying and verifying someone's identity in a fast, and accurate manner is a growing need in our modern society. It is growing both in scale and in depth. In scale, because most of the latest identity schemes rolled out by countries involve either the general population, or at least a very large one, e.g. the Indian UID project. In depth, because rights granted based upon automatic biometric identification have an impact on how we live our lives : the right to vote, the right to welfare, to right to travel overseas. The roll out of these massive identification / identity management systems is occurring right now, and although many issues have already, to some extent, been addressed, such as scalability, performance, robustness, ergonomic or inclusiveness, there are many pain points still out there. In a short presentation, the speaker will describe some of the existing solutions, challenges, areas of research of the domain through the lens of the three prominent modalities today : fingerprint, face and iris.
PARTNERS AND SPONSORS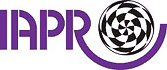 Technical Committee on Biometrics (TC4)


European Association for Signal Processing