Download:
Iris Recognition at a Distance: Blending Optics and Biometrics
David Ackerman
Sarnoff Corporation
Princeton NJ 08543-5300
ackerman@sarnoff.com
Human iris recognition is a robust means of biometric identification. Indeed, today's commercial close-range iris recognition systems operate successfully in security and critical infrastructure environments. This presentation focuses on designs of systems that operate at longer range. Long-range iris biometric capture expands the domain of iris biometrics by enabling unobtrusive identification and use in situations in which close proximity to the subject is undesirable or dangerous. Long-range iris recognition must cope with a diverse set of challenges in obtaining iris information from distant subjects that is sufficient for reliable identification. One class of challenges related to optics includes diffraction, illumination, stability and tracking. A second class of challenges relates to imaging uncertainties involved in opportunistic data capture. Optimal use of available long-range biometric information represents a third challenge. This presentation reviews work on long-range iris recognition at distances between 1 and 30m, describes the optical principles that underlie the challenges and discusses the possibilities for even longer distance iris recognitions systems of the future.
PARTNERS AND SPONSORS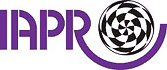 Technical Committee on Biometrics (TC4)


European Association for Signal Processing