Download:
Prof. Alessandro Verri
My scientific interests include learning theory, design and development of learning algorithms with applications in image understanding, object and text categorization, and biomedical data analysis, and computational methods for 2D and 3D computer vision problems. More on my research group can be found here.
I have published papers on stereopsis, motion analysis, modeling of motion perception, interpretation of 3D scenes, shape representation, object recognition, learning theory, and learning algorithms. A list of my publications can be found here.
Over the years I tought undergraduate and graduate courses on topics like Signal and Control Theory, Information Theory, Introduction to Programming, Computer Vision and Statistical Learning, and I have been invited to give courses on Computer Vision and Statistical Learning at several National and International Advanced Schools. From 1998 to 2001 I tought Networks for Learning: Regression and Classification at MIT (with Tomaso Poggio). More on my current teaching activity can be found here.
I coauthored a textbook on Computer Vision (with Emanuele Trucco) published by Prentice Hall in 1998.
Currently I supervise the activity of 4 PhD students. The list of my past 7 PhD and 82 master students can be found here.
PARTNERS AND SPONSORS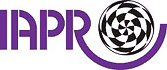 Technical Committee on Biometrics (TC4)


European Association for Signal Processing